As an avid cardmaker, I am always so excited when World Cardmaking Day rolls around. It's a celebration felt around the world for papercrafters and this year, I'm celebrating with a little giveaway, sponsored by two very lovely companies,
Scrapbook.com
and
Graciellie Design
.
(*Clickable affiliate links shared throughout this post. What does this mean for you? As a designer in the craft industry, I occasionally receive free products to test and am also affiliated with various companies. If I like and use these products, I share that information with you. You're shopping for quality products with a company that I believe in. Your purchase price is the same, whether you shop direct or through my convenient links and I will receive a small commission in exchange. Thank you for your support!)
I was pleasantly surprised when the powers-that-be at
Scrapbook.com
contacted me, and told me that one of my cards was chosen as one of the Top 17 favorites for their World Cardmaking Day 2017 feature. Check that out, right
here
. Wow! I can't begin to tell you how proud and humbled I am, to be among such fine company.
Here's my card, and, you can get all the details on how this was created,
here
. There's a video as well, for all you video junkies!
So, what's the prize? Actually, the prize is really valued at closer to $60.00. The winner will receive the
Umbrella Crafts Paper Crafting Favorites
- Starter Try Out Kit. It retails for $45.50 but is currently on sale for $29.99 (see below).
You'll want to stop in at
Scrapbook.com
on Saturday, Oct 7, 2017.
All orders on World Cardmaking Day will receive 2 free Doodlebug Doodle-Pops!

Umbrella Crafts - Paper Crafting Favorites - Starter Try-Out Kit - $29.99
from: Scrapbook.com
In addition, the winner will also receive a $15 gift certificate to shop the digital products available at
Graciellie Design Etsy Shop
. Perhaps you'd like to spend it on the
Elegant Collages
bundle, one of the featured images used on my card?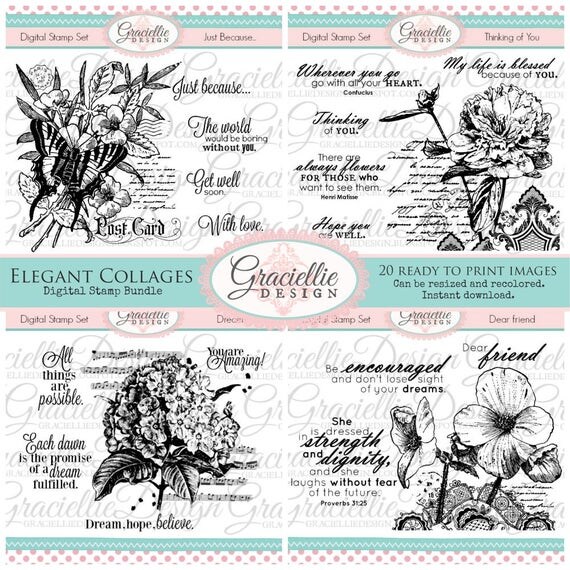 There are multiple ways you can enter, plus bonus entries as well. The giveaway begins on 9/23/17 at 6:00 am central time and ends on 10/7/17 (World Cardmaking Day) at 11:59 pm central time. Winner will be announced by Monday, 10/9/17. Good luck!
(wait for giveaway link to load)
#worldcardmakingday #worldcardmakingday2017 #wcmd2017 #wavingmywand #scrapbookcom #gracielliedesign #digitalstamps #papercrafts #crafting #umbrellacrafts #giveaway #cardmaking #cards #DIY #terriburson