I've been saying for awhile that I wanted to make a layout of this photo. Originally, I had it sitting in a glass frame on my mantle. Out of the blue, it fell one day, crashing to the floor, glass shattered everywhere, and that was the impetus to remove the photo from the frame and make a sweet layout. Today's project comes to you, courtesy of
Kaisercraft Bon Appetit
!
If you've never heard the history behind the Kaisercraft company, it's an amazing story, one that I heard first hand from a couple staff members who flew all the way from Australia to the Craft and Hobby Association Paper Arts trade show in Atlanta, GA in 2014.
I purchased the
Kaisercraft Bon Appetit
collection last year with the intention of making this layout sooner, however, I'm an admitted procrastinator. In fact, my son is a teenager now, and he frequently chastises me for letting his life in pictures go unnoticed. This should satisfy his craving.
My son is an excellent chef. He has been a foodie since birth. His first word at the age of one, was "calamari". Ok, maybe not but seriously, he loves to cook and eat. In fact, he is so driven to pursue a gourmet cooking career, that he has the next 3 years of high school mapped out to take culinary classes at the nearby University career tech center. This boy is determined to go to culinary school!
I really, really love this collection so I'm sharing my affiliate links, if like me, you must have it. The papers are simply scrumptious. They're double sided and very sturdy, and I love the ephemera and recipe cards that are double sided as well. In fact, the "happiness" quote is a recipe card, on the flipside. So, you can use it as an actual recipe card, or have it as focus on your layout. The only thing that I added to this layout that was not included in my purchase is the deep red, embossed cardstock frame around my photo and the ribbon.
You can view the entire Bon Appetit collection,
here
, however I've included some links below for the products that I used today. Thanks so much for stopping by!

Kaisercraft - Bon Appetit Collection - 12 x 12 Double Sided Paper - Knead - $0.94
from: Scrapbook.com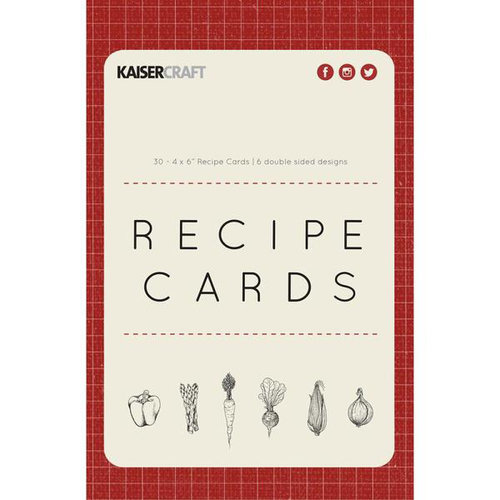 from: Scrapbook.com